I guess I haven't let go of this yet.
Just for the record, I have clogged the toilet before simply by trying to condemn an excessive amount of Charmin to the treatment plant.
Now I'm no sanitary engineer, but I do know that were I to attempt to doom a book - any book, not to mention one the size of a Quran - to the same fate as the Charmin, using any more than a few pages at a time, it would be an effort in futility. It just wouldn't fit.
Now I'm sure there are no sanitary engineers on the editing staff of Newsweak (at least in the literal sense. Although they do shovel a lot of shit), but anyone above the age of oh, about 6 would know you can't flush a book.
So, in honor of the editorial staff, this Steaming Pile Of Shit award goes to Newsweak* magazine for their lame-ass story on the flushing of the Quran by guards at Guantanamo Bay.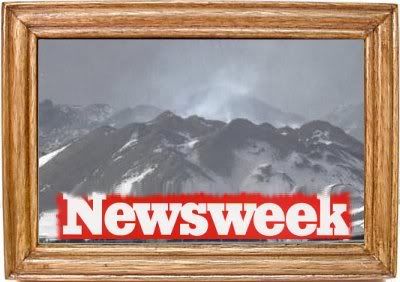 *Yes, I do know the proper spelling.