Kerry apologizes for "botched" Iraq joke :

WASHINGTON (Reuters) - Democratic Sen. John Kerry said on Wednesday he was sorry about a 'botched joke' that drew election-year fire from President George W. Bush and other Republicans who accused him of insulting U.S. troops in Iraq.
[...]
Kerry is the real joke here.
To think he may have been the president still gives me a shiver.
Update: Here is what some of our soldiers had to say about it: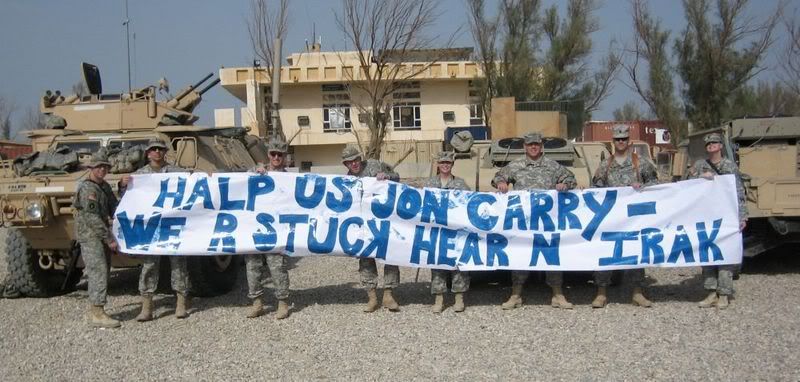 Click image to see the full size version.