Yup. It's time. Time for another installment of the Steaming Pile Of Shit award.
Quoting from
:
Appearing on Friday's night's A Concert for Hurricane Relief telethon, simulcast on NBC, MSNBC, CNBC and Pax, the loose cannon hip-hop star ignored the TelePrompTer and riffed that "George Bush doesn't care about black people" in the wake of Hurricane Katrina.

Now I didn't see the show, I heard about it after the fact. In fact, I hate rap. So I had never heard of the idiot before now. But what a moron!
Again, some sort of celebrity talking out their ass.
But wait! There's more!
There was no immediate comment from West, who earned a reputation as a live wire at last November's American Music Awards, when he had a hissy fit after failing to win any trophies ("I was definitely robbed") and threatened to boycott future ceremonies.

Oh, so besides being an idiot, he's a whiney-assed cry-baby who thinks he's better than the rest of the world thinks he is. Well, fuck you Kanye! The world don't owe you shit!
You idiot. You had a good thing going there. You could have used the time to get help for people. But instead, you had to be an asshole and do shit like a typical Bush hating celebrity and bitch about how bad a job he is doing.
Well, for that you get this edition of the Steaming Pile Of Shit award: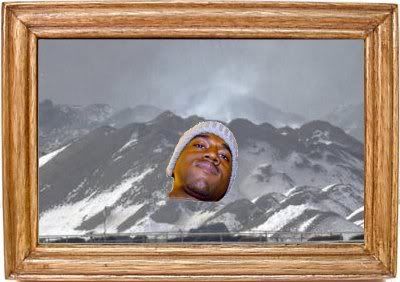 Kanye West
You are a Steaming Pile Of Shit.
Now go take your rappin' self and hip-hop the fuck straight to hell.